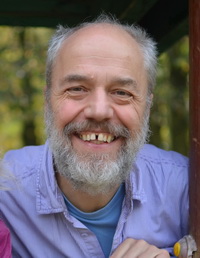 Pianissimo (2021)
for 8 trumpets
Instrumentation

: 8 trumpets with bucket mutes, divided to 2 quartets in a space

Movements

: 1

Duration

: 9'

Dedicated to

: Marco Blaaw

Premiere

:

Publisher

: none (pdf score available from composer)
Program Note:
(EN)
Few minor melodies in one melancholy bundle.
Sadness cuddled into itself - quartertones, pianissimo.
And then, as if there were yet another quartet - high shriek, like the voice of a bird far on blue sky.
Just mood. Muted mood. Smooth muted moooooood.
Martin Smolka (2012)
(DE)
Ein paar Moll-Stücke in einem einzigen melancholischen Knäuel.
Schwermut in inniger Umarmung mit sich selbst - Vierteltöne, pianissimo.
And dann eines Vogels, weit weg am blauen Himmel.
Nur Stimmung. Gedämpfte Stimmung. Sanfte, gedämpfte Stimmung.
Martin Smolka (2012)